Blind Mayor stands down after almost two decades serving the community
Monmouth's outgoing Mayor, Terry Christopher will leave his role after deciding not to seek re-election, having served the town for almost two decades as councillor and five of those years as Mayor.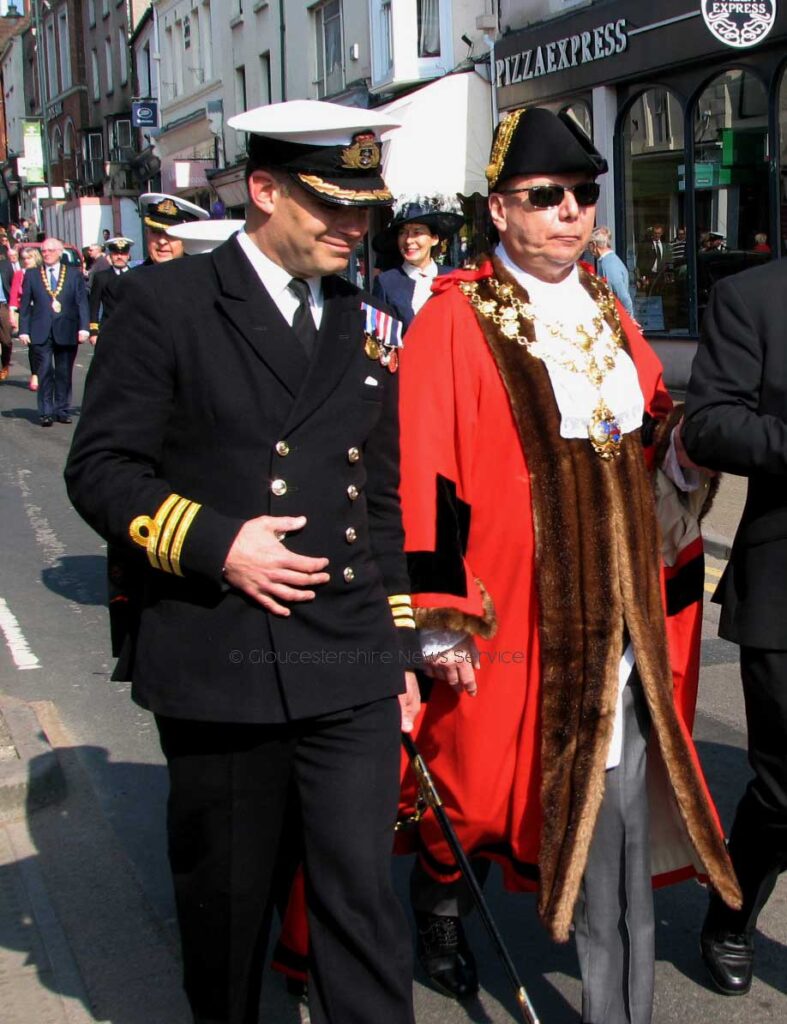 Former Councillor Terry Christopher, 71, who is registered blind, chaired his last Monmouth Town Council meeting on Tuesday 3rd May bringing to an end his civic role after 18 years. Five of which he has been mayor of the town – a role that dates back to 1447 when Henry VI granted the first charter of Liberty and Franchise.
Cllr Christopher was first elected to the council in 2004, while he still had some limited vision in one eye. He said the decision to stand was not uppermost in his mind and added: "I had no ambitions at all. I think I was rather naive to the workings of a town council. I just wanted to expand the work I was already doing locally having already founded the committee to run the Rockfield Estate Community Centre two years earlier.
"I didn't expect to win my seat, but I did. In 2006 I was elected to become mayor of the town, and I thought this was something special for a kid who grew up on an estate. It never entered my mind during my twenties and thirties about being a councillor, yet alone a mayor. It is one of the highest honours I've ever had.
"I was mayor for three consecutive years and at the time this was unheard off as the role normally changed annually.
"When I did become mayor it coincided with my glaucoma getting worse, which meant I losing what was left of my sight.
"The council had to spend a significant amount of money in providing me with a machine that turned printed pages into braille. I also purchased a specialist machine that spoke to me.
"My first challenge was to chair the meetings of the council. During the early months the council adopted a new system of voting. Instead of members using their hands, they had to use their voices, just as parliamentarians do in the House of Commons.
"The town clerk steered me in the direction of who was next to put their point of view forward.
"Having mastered that process, my next challenge was to convince people that I could do the job. I was very fortunate in having good people around me. I had a good working relationship with all of them.
"I didn't want the town's people to think I couldn't do the role. I wanted to prove to them that somebody with my disability could take on such a role.
"My aim all along was to educate people that just because somebody has a disability like being blind, they shouldn't be restricted in what they can do.
"However, when I need help, I am not afraid to ask for it. When I am asked to make a public appearance somewhere that was new to me, I would always arrive early to find out where everything was located.
"This was essential to me as it was a rehearsal for having a map in my mind. The last thing I wanted to do was trip up the stairs going on stage."
Monmouth Town Council's home is in the Shire Hall. In 1611 a book was published that details the town being governed by a mayor, two bailiffs and fifteen common councillors and a town clerk. But apart from the bailiffs and an additional councillor, this composition is identical to the present town council.
Cllr Christopher added: "I am proud to have been the first mayor to take the council on the road. The monthly meetings were taken out to the wards and by doing this we could see for ourselves what the localised issues were.
"This was very successful as people had not been attending meetings at the Shire Hall. My greatest achievement I believe, is promoting Monmouth Town Council within the community."
Cllr Christopher said that among his proudest moments during his mayoral years of office was welcoming the troops from the 1st Battalion, The Rifles, the volunteers of the Royal Monmouthshire Royal Engineers (Militia) and the crew of HMS Monmouth, as they exercised the right to the bear arms in a Freedom of the Town parade.
"During the town's carnival my grandson told me I looked like a pirate wearing the traditional hat. I don't posses much in the way of memorabilia from my time as mayor as photographs and books, don't mean anything to me.
"I have been proud to represent Monmouth at an European Union celebration as well as attending events at the twin towns of Waldbronn in Germany and Carbonne in France.
"I have been very proud to have represented Monmouth over the years, but the last few years have been difficult as things have become more political. We often had heated discussions and difference of opinions, but there was no malice."
Cllr Christopher admits he lost his battle in getting rid of the town's A boards but hopes that he can persuade the county council to turn the main street in the town as it was before the pandemic.
"At present because of all the obstructions, the planters and the outdoor seating areas, I am no longer able to navigate my way through town and have to be aided. Whilst I appreciate that it may make the town more attractive, it doesn't help the disabled. I like to be independent, but now I am unable."
Cllr Christopher's last official role is to hand over the chain of office to the new mayor at Monmouth Town Council's next meeting on May 16.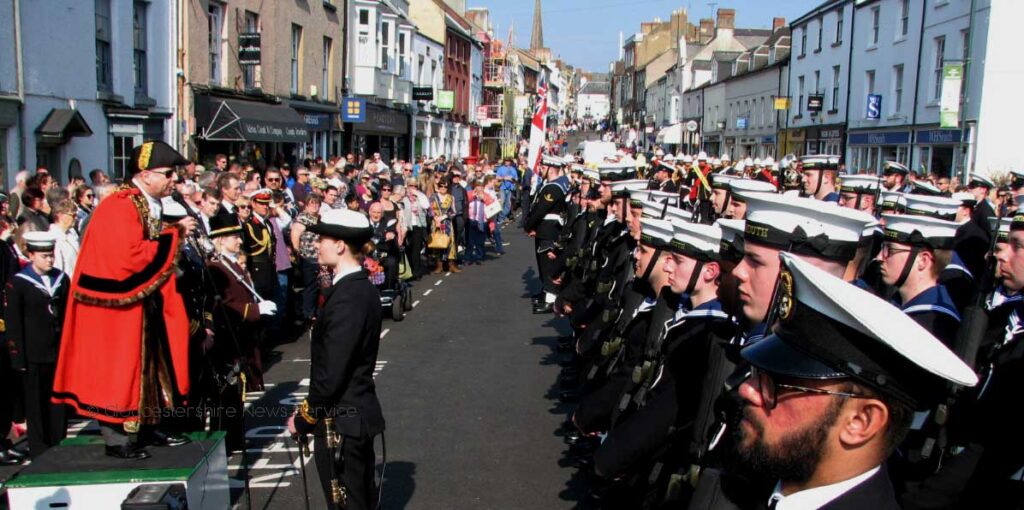 ---
The first blind mayor is believed to have been James Clydesdale, who was the Lord Mayor of Newcastle in 1945. Taunton's first blind mayor was Cllr Richard Lees who was elected to the post in 2005 and has taken the decision not to stand for re-election this year.
© Gloucestershire News Service