Boots are made for walking and Monmouthshire is made for walkers : A delightful walk along the canal and the Blorenge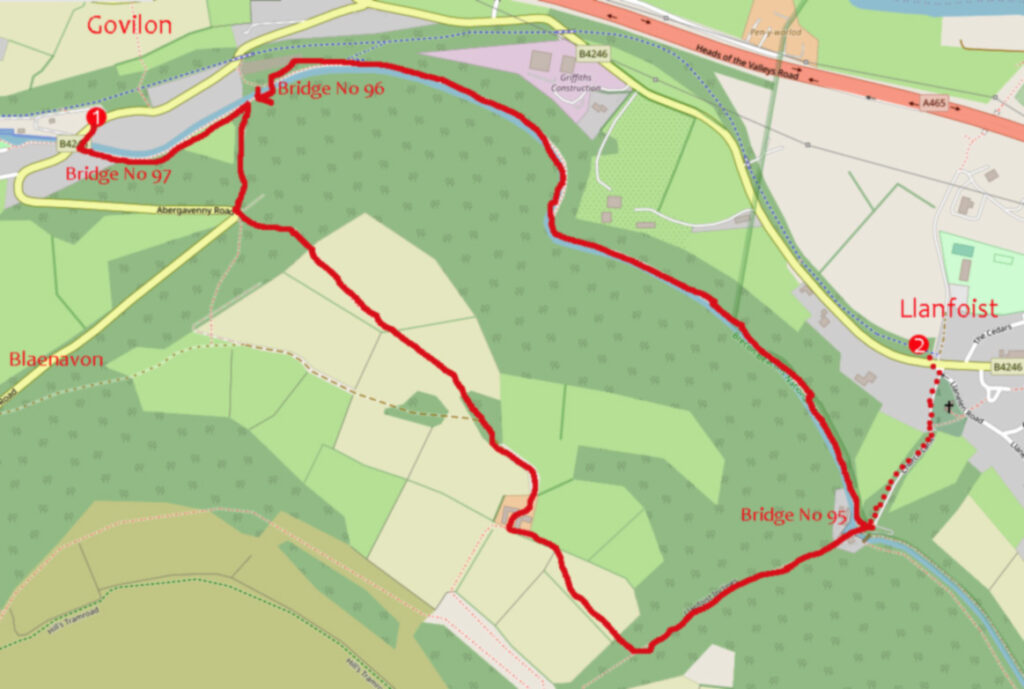 If you are looking for a nice little stroll along the canal, LLanfoist and Govilon are a great place to start, with fantastic views across Abergavenny and beyond. With a minor detour and a gentle incline, you can get even better views partially up the Blorenge.
For spectacular views of the Sugarloaf and picture perfect views across the vallley of the the River Usk, you need a slightly elevated view – This walk takes in the beauty of the canal also the lower reaches of the Blorenge.
Please be warned that the public footpath does cross working farm land and sheep or cattle maybe present in the fields.
You have two free parking options: 1. Govilon Wharf or 2. Llanfost Crossing Car park.
We will start in the car park in Govilon Wharf. From Govilon Wharf car park, cross over canal bridge 97 and follow the set of steps down on to the tow path. Walking away from Govilon Wharf, head along the towpath Not far before Bridge 96 you will find an unmarked pathway that goes upward. Follow this path will lead you up the adjacent to the 'Fidlers Elbow' corner and the main road which leads up towards Blaenavon.
From here you will see public footpath signs so you know you are on the right track. Cross over the stile and follow the path around. Soon you get on to open fields and the views across the valley. From here you can follow the public footpath signs across the fields and towards the farm house. Not long after the farm house you'll come to the Llanfoist incline which takes you back down towards the Canal.
At the bottom end of the incline, you will go through a tunnel that take you underneath the canal and a small flight of steps that takes you back on the canal and the lovely walk back towards the car park.
If you carry on down the incline it takes you to Llanfoist Crossing Car park, and the old railway line which also lead you back to the car park.
Other Content, you may like: