Capt Tom to raise even more money
Fundraising heroes Michael Ball and Capt Tom Moore have released a charity song to raise further funds for NHS Charities Together to help frontline medics battle the coronavirus pandemics. The 99-year-old war veteran and singer Michael Ball have recorded a heartwarming version of the Rodgers and Hammerstein favourite, "You'll Never Walk Alone".
Let's all do our bit and download for £0.99 >> Click to buy
Captain Tom, has been raising millions for NHS Charities Together by completing 100 laps of his garden before his 100th birthday on on April 30 and has so far raised over a staggering £20 Million.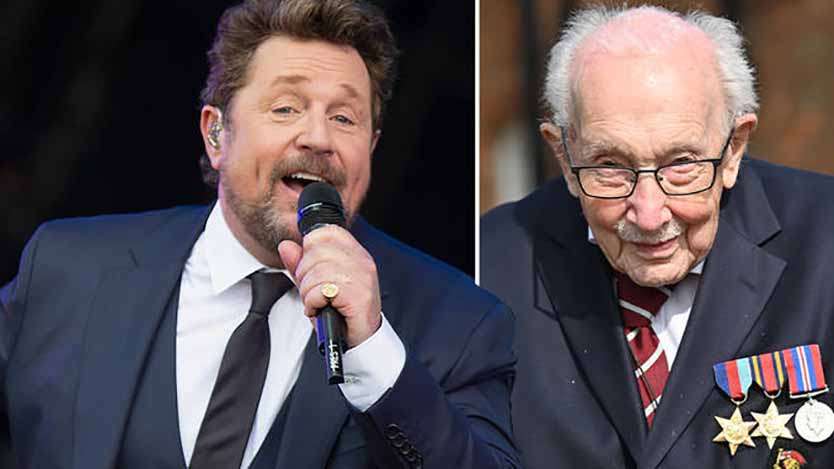 Captain Tom, has been raising millions for NHS Charities Together by completing 100 laps of his garden before his 100th birthday on on April 30 and has so far raised over a staggering £20 Million