The Beaufort In Raglan are getting set to open their outdoor areas again on the 13th July.
The Beaufort is the jewel in the centre of the Village of Raglan and has one of the most beautiful outdoor terraces in the county. The amount of outdoor space makes it perfect for your social distancing drink int he sunshine.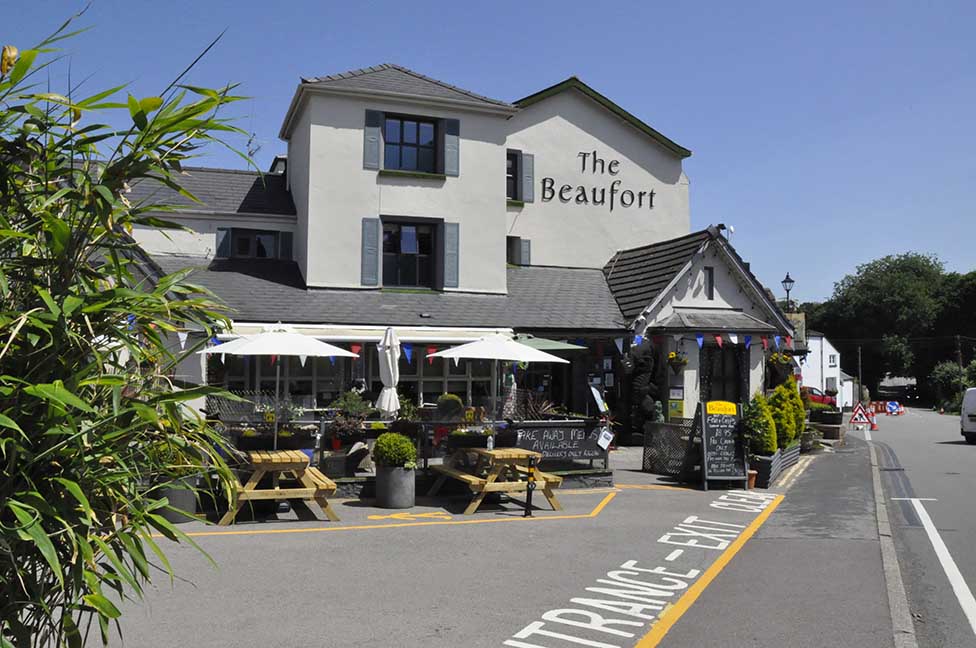 As with hospitality businesses across Monmouthshire, massive changes have been made to ensure the safety of customers and staff and to meet all government guidelines.
To enable customers back safely, a number of new areas have also been created which have include two bamboo huts, perfect for the family to sit safely and away from others.
There are also a number of smaller partitioned areas also perfect for your drinks in the sun.
All areas will need to be booked in advance and table service only will be provided.
You can find The Beaufort at: High Street, Raglan or call 01291 690412
Other Content, you may like: