For a few hours fun with the kids, why not try your hand at creating fantastic pottery at The Pottery Cabin in USK.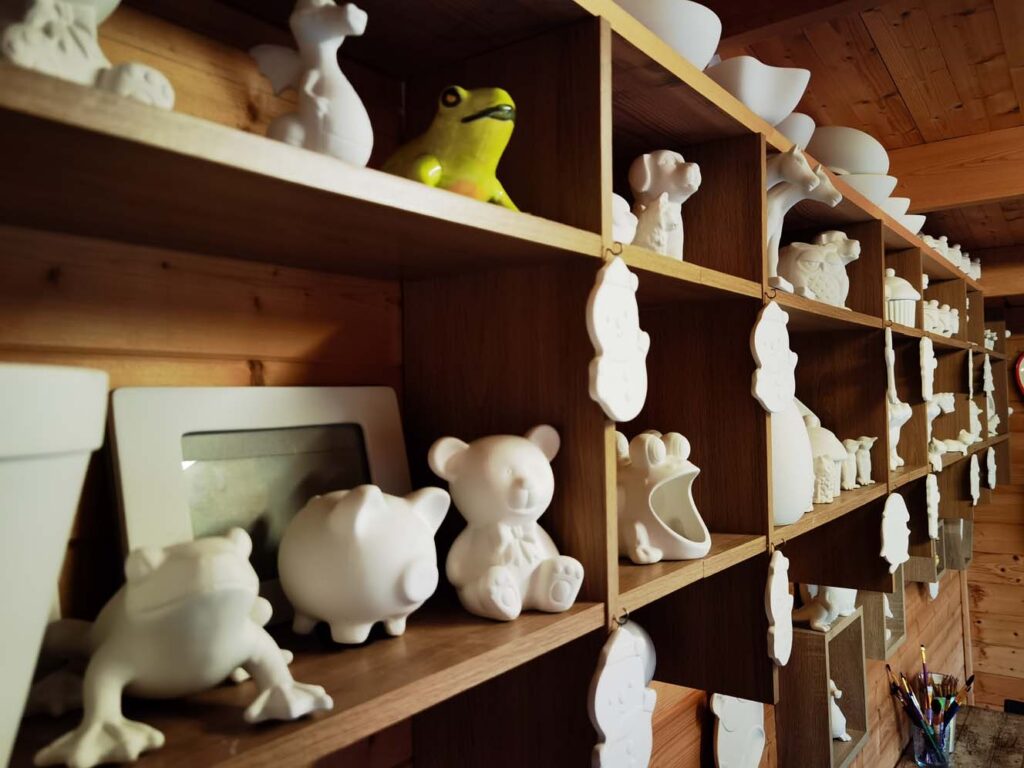 Based at Willow's Garden Centre, in Baron Street Usk, the Pottery Cabin is the new addition to garden centre that also features, the Tumble in the Jungle Soft Play area and a hugely popular coffee shop.
With a vast selection of pottery items to be painted, there is something to keep everyone happy, from mugs to frogs and clocks to moneyboxes.
With an array of colours and a handful of brushes, the budding pottery painters can produce pieces in a relaxed and charming environment.
All creations will be glazed and fired and available for you to collect in days, so your mini master pieces can be taken home and proudly displayed. All items are individually priced and with mugs at £6 and a fully working clock at £12, you can create perfect gifts for Christmas or birthdays.
With the Willows coffee shop located next door, once the painting is all done, you can chill and relax with a coffee, a cake or a selection of food and snacks. You can also let the little once let off steam in the Tumble in the Jungle Soft Play area suitable for children aged 12 and under. Inside there are a range of exciting climbing frames, walls, tunnels, slides, swings and other play equipment.
All of this and of course there is the Garden Centre too to have a look around before you go !
You can find the Pottery Cabin at : Willow's Garden Centre, Baron Street, Usk, NP15 1AS Open 10-4 Daily.
Other Content, you may like: