Top Ten Outdoors Venues in Monmouthshire
We had a massive response in our poll to find your favourite outdoor hospitality spaces in Monmouthshire. With outdoor dining and drinking being the first steps into getting hospitality back on it's feet, we wanted to know which venues were your favourites.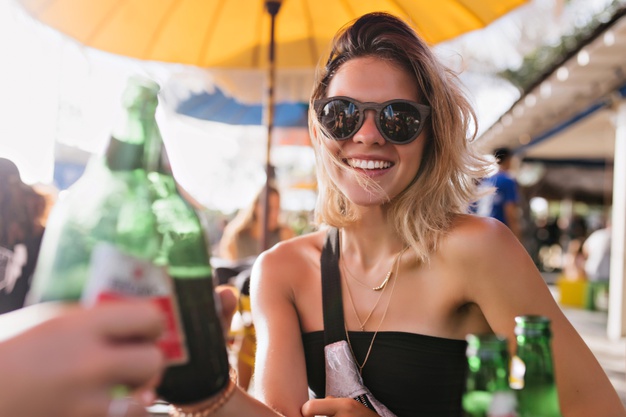 We had over 8000 votes for your favourite outdoor pub garden, restaurant or café area and the top 10 venues were:
[wpdatatable id=3]
It was close thing at the top of the leader board with a small number of votes between the top four locations. However, the most popular location voted for you was The Kings Head Hotel, Abergavenny with The Beaufort, Raglan just 5 votes behind.
The Top Five Monmouthshire Venues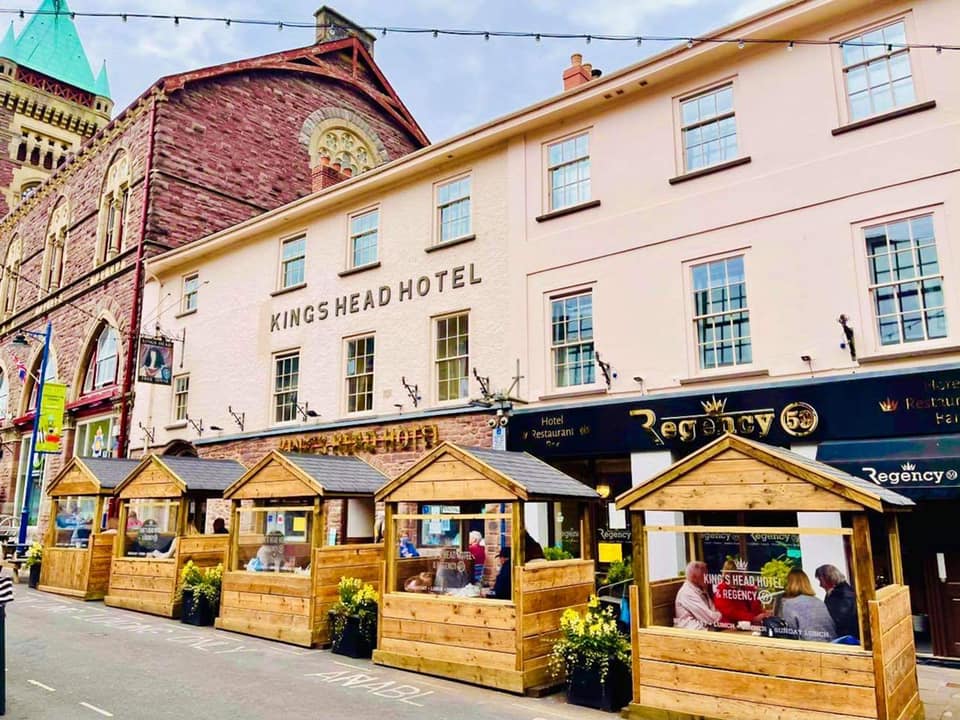 Kings Head Hotel / Regency 59, Abergavenny
With it's new snazzy heated wooden pods and covered courtyard area, the King's Head proved to be the most popular in our poll. Popular with Abergavenny shoppers, this little treat is located just below the market and is the perfect spot to enjoy brilliant food and watch the World go by.
Call 01873 853575
---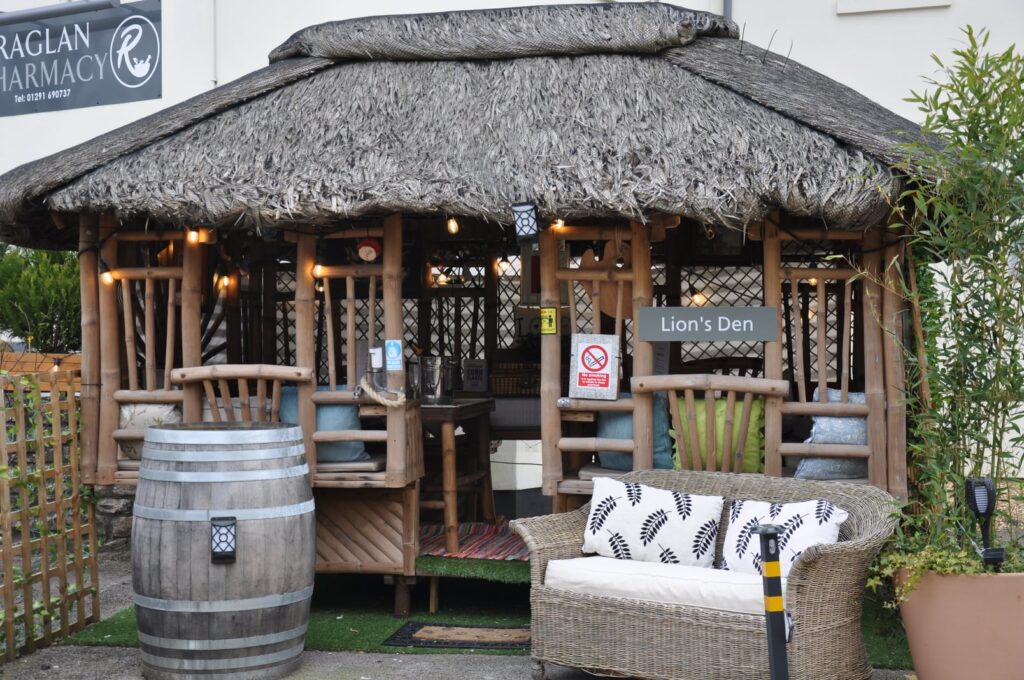 The Beaufort, Raglan
In a very close second place, you voted the Beaufort in Raglan. With it's delightful terrace and it's new wooden huts, The Beaufort is the place to be seen. With a first class reputation in Monmouthshire, The Beaufort goes from strength to strength and with it's improved outdoor areas, it will be the place to be this summer.
Reservations: 01291 690412
---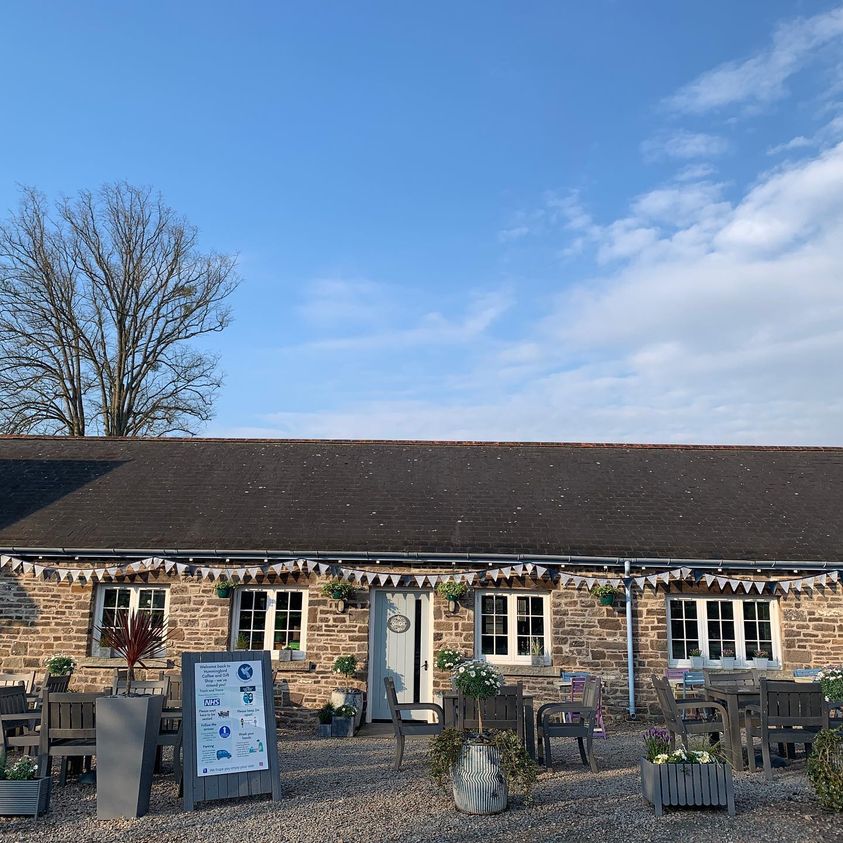 The Hummingbird Llanover
The Hummingbird is a lovely little Coffee Shop and Gift Shop on the LLanover Business Centre. It is a relatively new addition to the Monmouthshire hospitality scene but has become a firm favourite with many during it's few years of operating, It is a popular spot for walkers visiting the canal, which is located just a short walk away. A great little cafe and number 3 on our poll.
---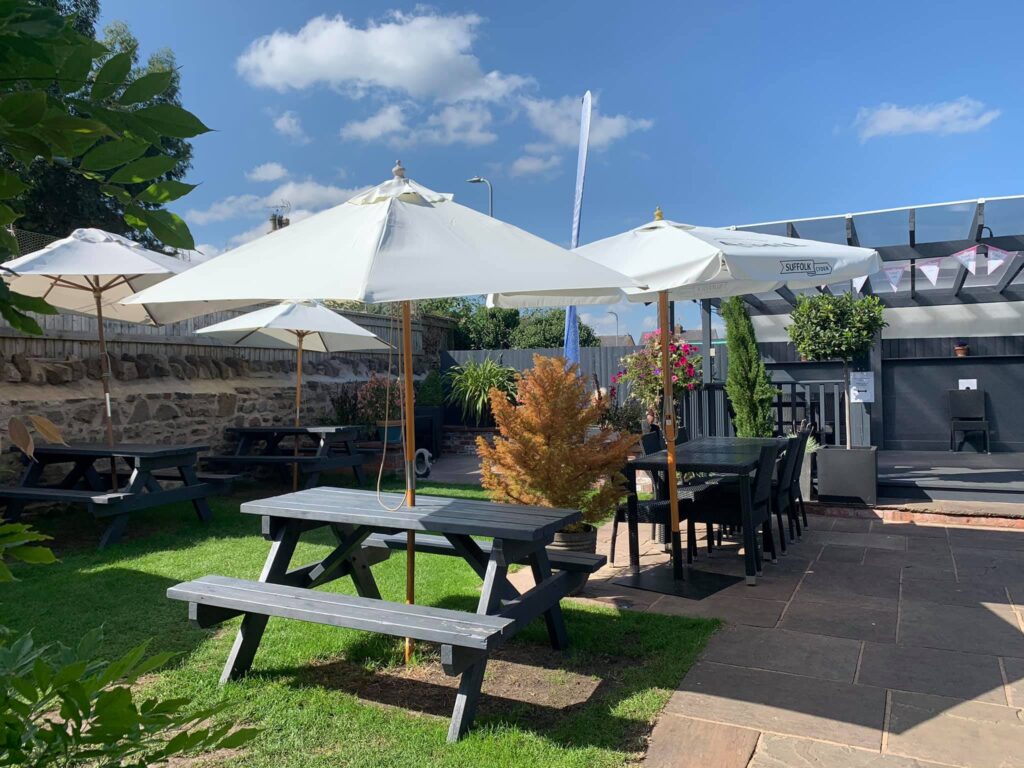 Grofield Inn, Abergavenny
Another favourite in Abergavenny is the Grofield Inn, on Baker Street. It has a good reputation for food and a unique atmosphere that makes it a go to place in the summer.
---
Number Forty Nine, USK
At number 5, in our vote, a stunning venue in Usk.
With a stylish courtyard and fantastic location adjacent to the Maryport Street car park, this little treat is a jewel in the crown of the high street in Usk. With it's coffee house, tea room, designer Dress Agency & interiors shop, Number 49 is definitely an Usk destination that you need to visit.
---
Based on our top 30 voted venues by location, these the places you like to visit the most:
| Poll Pos | Venue | Location |
| --- | --- | --- |
| 1 | Kings Head Hotel | Abergavenny |
| 4 | Grofield Inn | Abergavenny |
| 7 | The Crown at Pantygelli | Abergavenny |
| 9 | Rosie and Izzys | Abergavenny |
| 11 | Kings Arms Hotel Restaurant | Abergavenny |
| J6 | The Auberge, Abergavenny |  Abergavenny |
| 12 | The Gaff | Abergavenny |
| 14 | Casa Bianca | Abergavenny |
| 16 | The Coffee Pot | Abergavenny |
| 17 | The Trading Post | Abergavenny |
| 18 | Harrys Sandwich and Coffee Bar | Abergavenny |
| 22 | The Little Treat | Abergavenny |
| 24 | Marlows Place | Abergavenny |
| 25 | Cwtch Cafe | Abergavenny |
| 29 | Lamb & Flag Inn | Abergavenny |
| 26 | The Castle Inn | Caldicot |
| 8 | Panevino Italian Restaurant | Chepstow |
| 27 | Stone Rock Pizza | Chepstow |
| 13 | The Clytha Arms | Clytha nr Raglan |
| 19 | The Towpath Inn | Gilwern |
| 15 | The Angel Inn | Grosmont |
| 21 | Jolly Colliers | Llanelly Hill |
| 28 | The Star on the Hill | Llanfihangel Tor-Y-Mynydd |
| 3 | Hummingbird Coffee Shop. | Llanover |
| 2 | The Beaufort | Raglan |
| J6 | The Wild Hare | Tintern |
| 5 | Number Forty Nine | Usk |
| 10 | The Greyhound Inn | Usk |
| 23 | 57 Bridge Street | Usk |
| 30 | Three Salmons Hotel | Usk |