One thing we are not short of in Monmouthshire, is great places to have a sit down, with a coffee, a bite to eat and watch the world go by.
If you travelling through Monmouthshire, these two places near Abergavenny have all of the above plus amazing views of the Blorenge Mountain.
---
Sugar Loaf Vineyards, is hidden gem on the A40 from Abergavenny heading towards Brecon. The entrance can be accessed just off the A40s on the right is not far after the the main entrance to Nevill Hall Hospital.
As well a functioning vineyard, there is small licenced cafe with indoor and outdoor seating areas, where as well as a selection of refreshments and light lunches, you can also buy wine produced at the vineyard. Perfect to relax and enjoy the views across to the Blorenge Mountain opposite. There is also a small shop selling wine so you cab continue the wine tasting back in the comfort of your home.
Where: Sugar Loaf Vineyards Pentre Lane,Abergavenny, NP7 7LA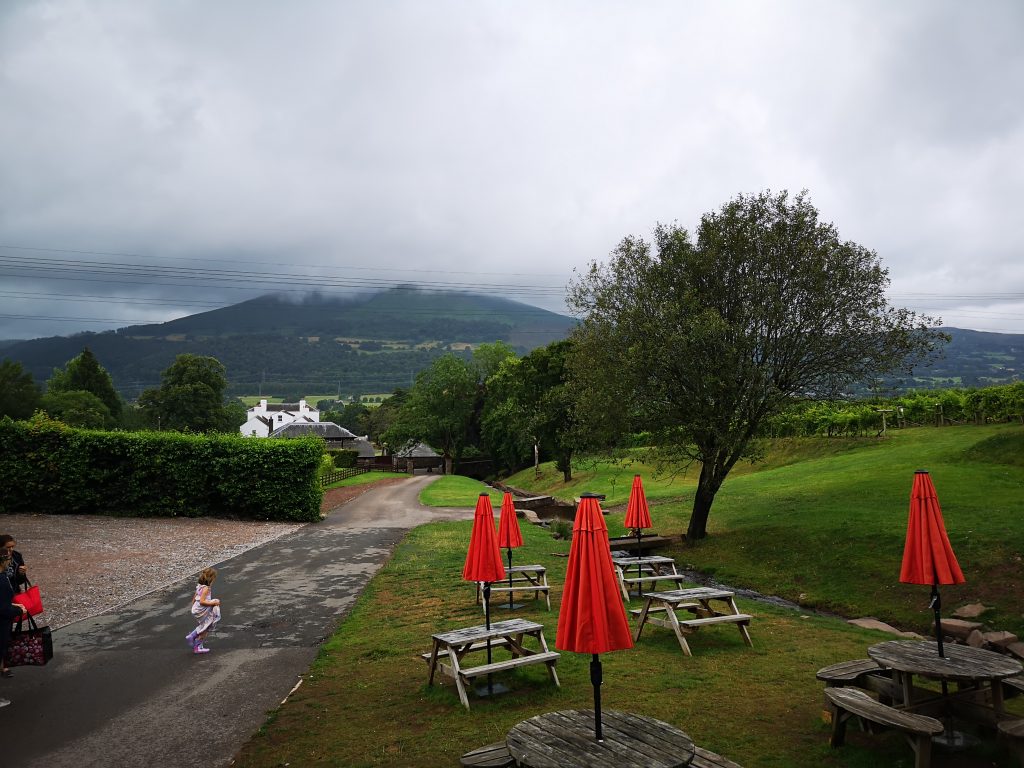 ---
As much as we are advocates of local business and promoting Monmouthshire businesses, it is difficult not to mention the view that you get from the Costa Drive Thru in Abergavenny. Now on paper it doesn't sound like an entry in the Lonely Plant or the Times Travel supplement: "nestled between McDonald's and the Premier Inn and just a stone's throw from council recycling centre this really is a must see if you are stopping off in Abergavenny." – but the view definitely sells it.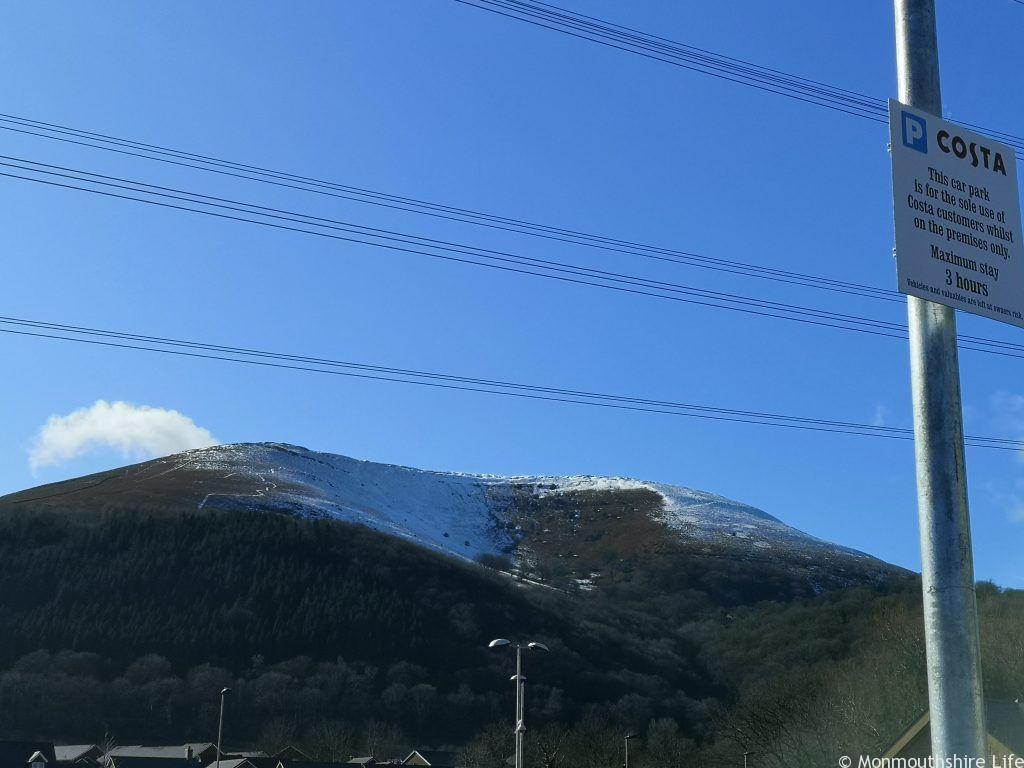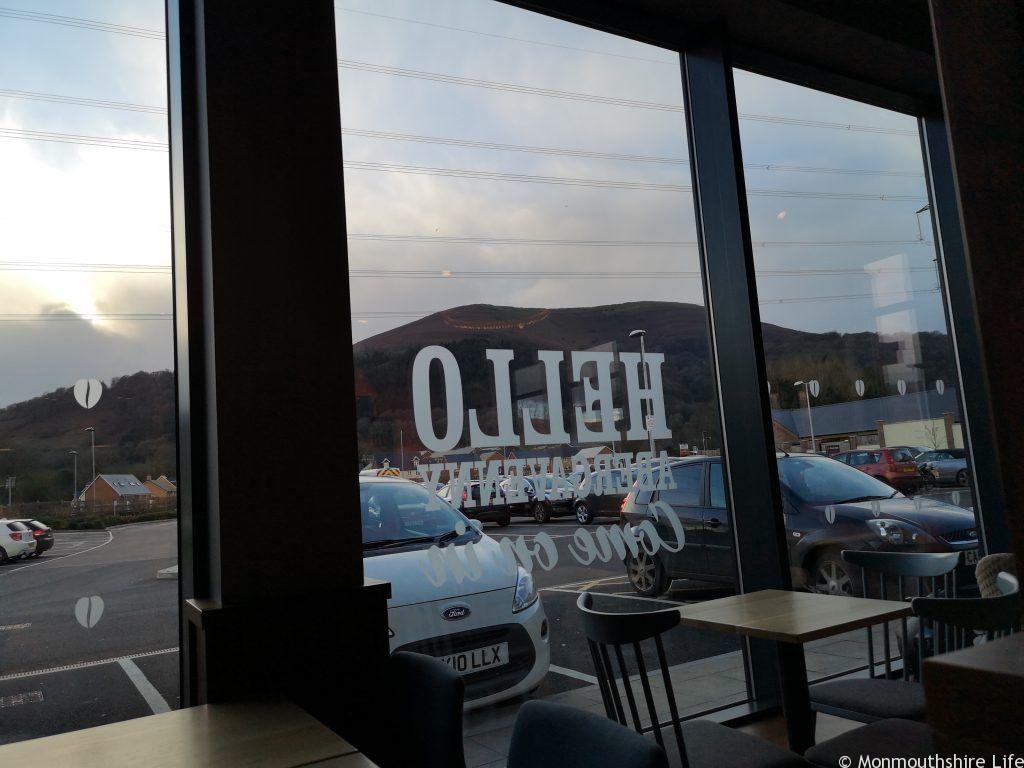 There is seating inside and out so is a great stop off throughout the year.
Where: Costa Drive Thru, Heads of the Valley Road, Llanfoist, Abergavenny, NP7 9LL
Let us know via our Monmouthshire Life Facebook group if know anywhere to get coffee and a view in the county.