Abergavenny Waitrose Café is back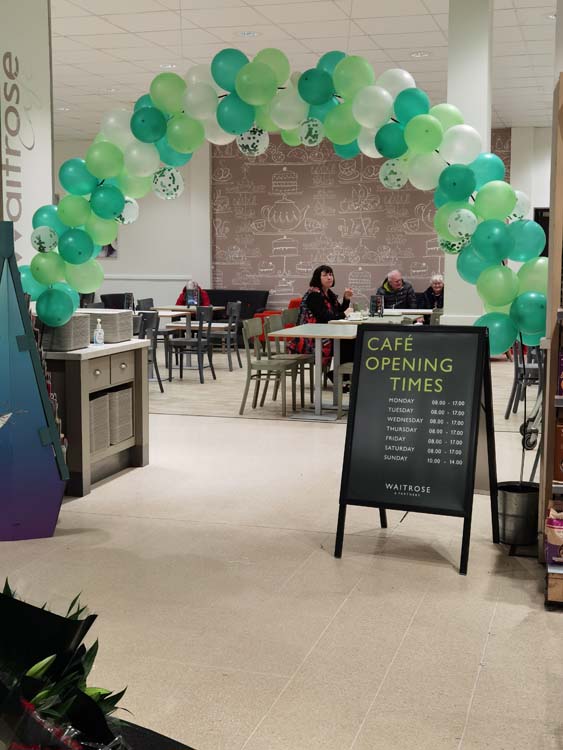 The ever popular Waitrose café, in Abergavenny, has re-opened for the first time in almost two years.
The café which is based at the Llanfoist store, has been closed due to pandemic restrictions but with the situation eased the coffee machine is back on and the kitchens are once again busy.
The staff are already to give you a warm welcome, so why not pop in and say hello.